Unique experiences
… at 1,700 m
Summer activities at Alpine Inn & Chalet Brechhornhaus
The recreation area around the Alpine Inn & Chalet Brechhornhaus is an ideal starting point for hikes to the most beautiful places in the area, such as the Annakapelle or the Kreuzjöchlsee. For children there is the Alpinolino discovery park. Here, at the numerous play stations, the Tyrolean mountains with their animals and plants can be discovered in a particularly impressive way. A fun play and hiking experience for the whole family. Start your vacation at the Brechhornhaus, the alpine inn & chalet on the mountain in Westendorf.
Enjoy active recreational opportunities offered from the Brechhornhaus:

Summit hikes
Brechhorn summit and Floch: Only 1 1/2 hours walking time to the summit, additional 1 hour to the Floch.
Gampenkogel: Approx. 50 minutes to the summit
Fleiding: Approx. 45 minutes to the summit
Gaisberg: Approx. 1 1/2 hours

Hut tours
Enjoy unforgettable hut tours in the breathtaking surroundings of the Brechhornhaus. Our alpine inn offers you not only an enchanting mountain scenery , as well as a variety of hiking trails to near huts. Let our experts inform you about the best hikes on site.

Nordic Walking
Enjoy optimal conditions for Nordic Walking near the Brechhornhaus. Our location offers an official Nordic Walking route that takes you through the idyllic landscape. Fill up with fresh mountain air and feel the energy of nature.

Mountain biking
Do you plan a mountain bike tour? We can help you to rent a mountain bike. Discover the beautiful mountain bike trails of Kirchberg, Aschau, Brixen and Westendorf, which all lead to the Brechhornhaus. Or let us guide you to wonderful tours directly from the alpine inn. Contact us for more information.

Alpinolino Park
A trip to the Westendorf mountain station is an absolute highlight for our little adventurers. From there you can visit the Alpinolino Park and experience exciting adventures. Bring your family and discover the diverse nature around the Brechhornhaus together.

HERE you can find more information about hiking in Brixental.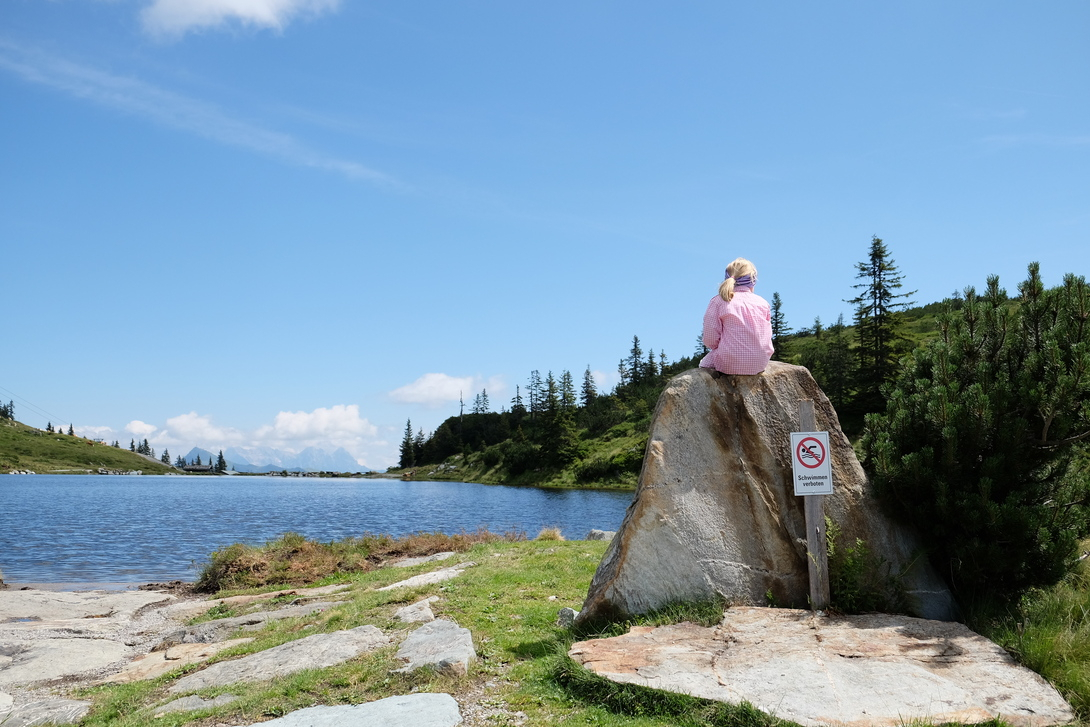 Beside numerous marked hiking trails, Westendorf has also developed more and more into a mountain bike paradise. The Brechhornhaus can be reached by mountain bike via 4 different wonderful routes from Westendorf, Brixen, Kirchberg and Aschau.

You can rent mountain bikes or e-bikes from one of the following e-bike rentals in Kirchberg, Aschau, Brixen or Westendorf upon advance reservation. For more information, please simply contact us.

Reserve your e-bike now for an unforgettable adventure at the Brechhornhaus. Here you can find the e-bike rentals in the area: