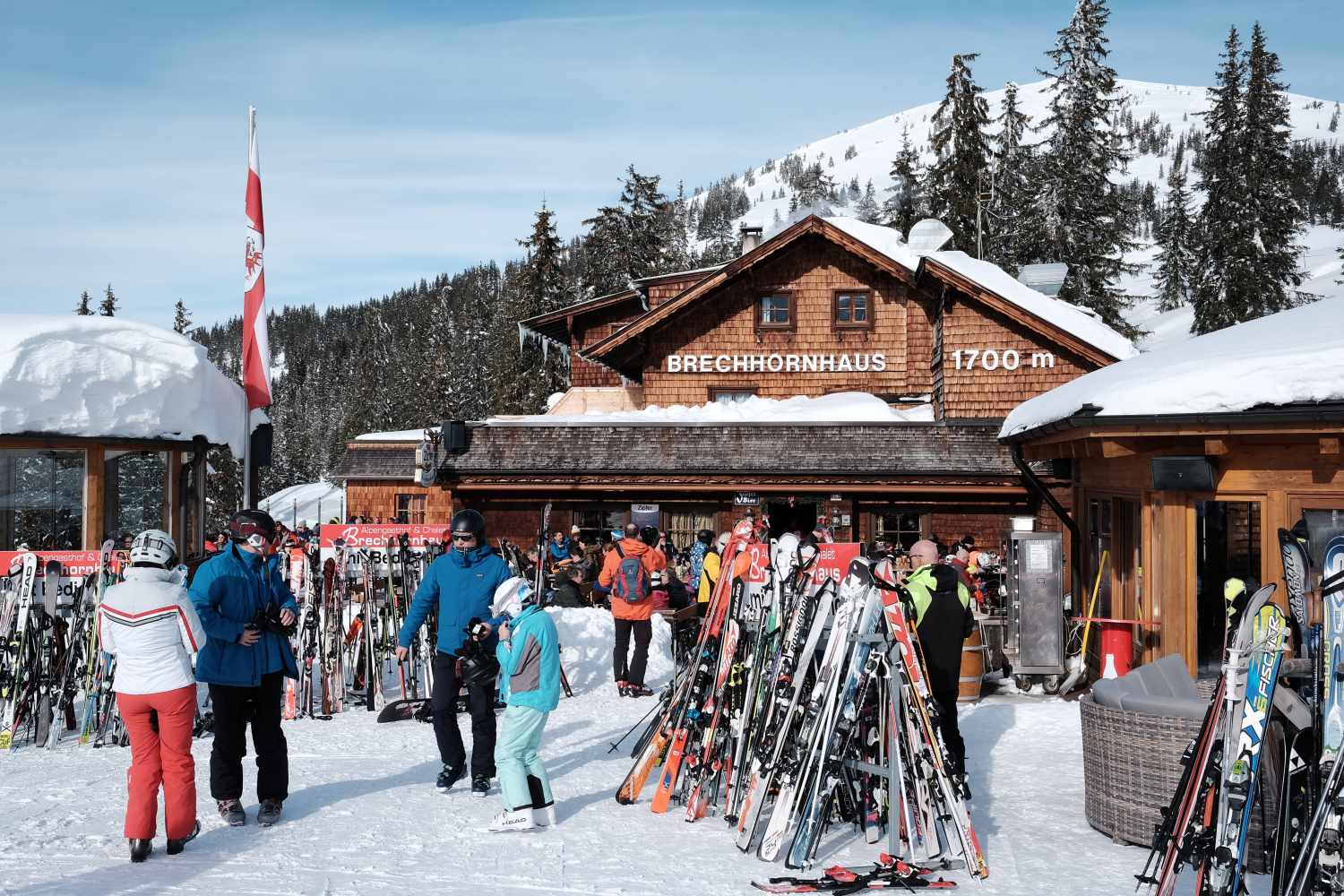 Winter experience
… at 1,700 m
Unforgettable ski fun in Westendorf
Everything revolves around skiing and snowboarding in winter at the Brechhornhaus, the alpine inn with its chalets on the mountain in Westendorf. The Brechhornhaus and its chalets are located directly in front of the ski slopes of Westendorf at an altitude of about 1,700 meters. Because of the construction of the connecting lift to Aschau, you now have the possibility of unlimited skiing in the Jochberg/Kitzbühel ski area and explore the wide expanses of the Skiwelt Wilder Kaiser as well as the Kitzbühel Alps.
For snowboarders, the Brechhornhaus offers a special treat: the "Boarderplayground", a dedicated fun park for both professionals and beginners.
After a tough day on the skis, our house bar invites you to a hearty après-ski. Later you can relax in our sauna or in the hot pot.

Discover the Brechhornhaus, the cozy alpine inn with its chalets on the mountain, in the breathtaking world of skiing "Wilder Kaiser-Brixental". With 284 kilometers of slopes and 90 state-of-the-art ski lifts, this region offers a first-class skiing experience. Enjoy the unique natural scenery of the Kitzbühel Alps and the Wilder Kaiser.
Due to the gondola lift "Ki-West" there is a connection to the neighboring ski resort Kitzbühel, which gives guests of Westendorf the opportunity to explore another 170 fantastic slopes. The Westendorf ski area is a true Mecca for skiers as well as snowboarders and paragliders.
In addition to the outstanding sports opportunities spectacular events are a highlight in the ski world around Westendorf.
Visit the Alpine Inn & Chalet Brechhornhaus to experience unforgettable moments in the ski world "Wilder Kaiser-Brixental".