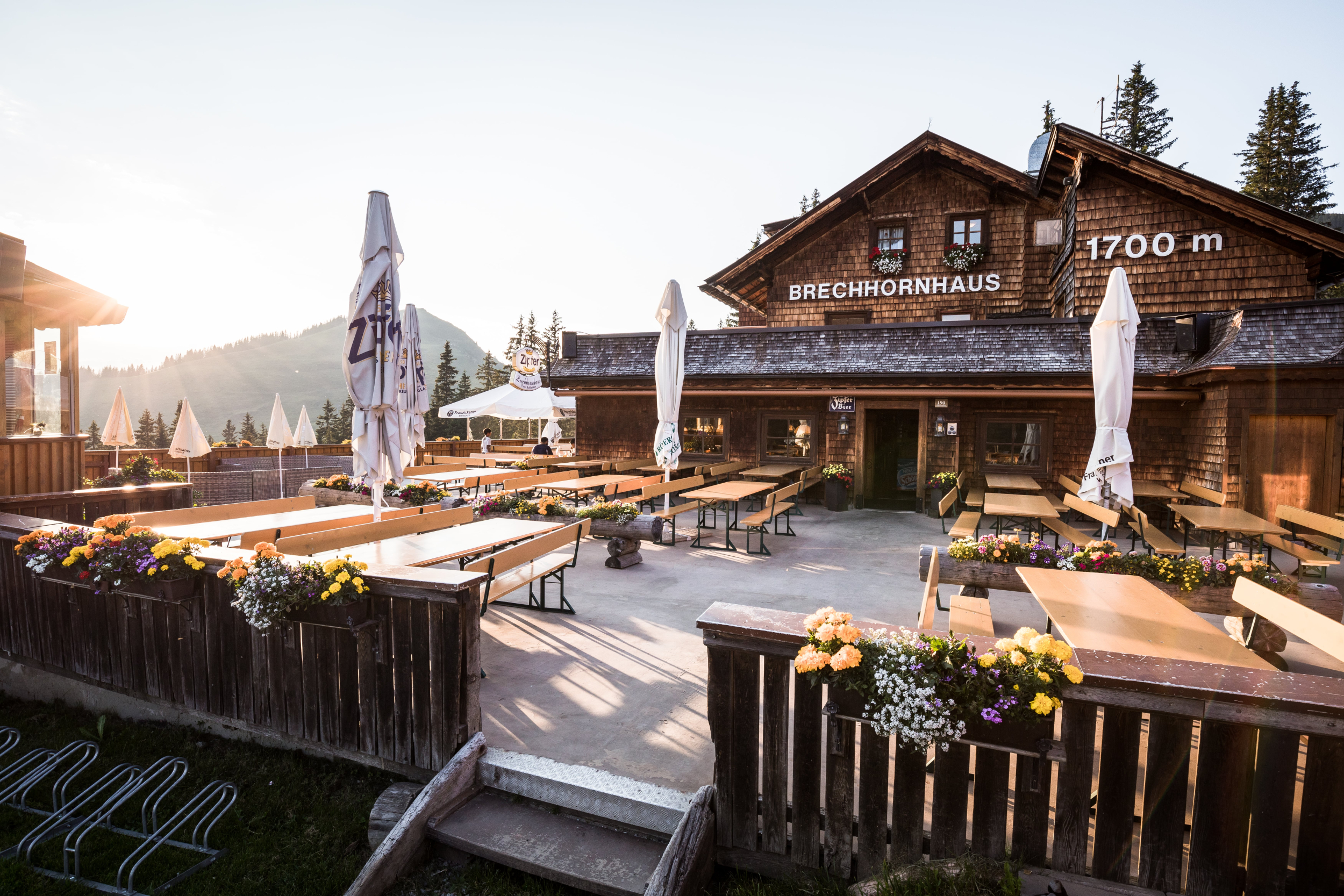 Enjoing life
… at 1,700 m
Alpine Inn & Chalet on the Mountain - the Brechhornhaus in Westendorf
Discover breathtaking views and an unforgettable stay at Alpine Inn & Chalet Brechhornhaus in Westendorf, Tyrol. The Brechhorn with an altitude of 2,032 m is one of the most sought-after hiking destinations in the area and offers numerous opportunities for an unforgettable ascent. Whether for experienced summit strikers or families with children, there is a suitable route for everyone. The summit can either be reached by mountain railroad or you can start your route directly in the valley.

The Brechhornhaus and its chalets are located at 1,700 m in the middle of the ski area of the Alps of Kitzbühel with direct access to 284 km of slopes and 90 ski lifts as well as a connection via the gondola "Ki-West" to Kitzbühel with another 170 km of slopes. The region is also known for snowboarding, paragliding and spectacular events.

After an exciting day of hiking or skiing, spend a relaxing break at Alpine Inn & Chalet in the mountains and end the day with a delicious treat and a glass of wine. Enjoy the impressive view of the surrounding mountain landscape and let yourself be enchanted by the cozy hut atmosphere of the Alpine Inn & Chalet.
Fun on the slopes at Brechhornhaus
Enjoy Westendorf & the Alps of Kitzbühel
Discover the mountain inn Brechhornhaus with its chalets in the mountains of Tyrol. The inn offers a breathtaking view of the surrounding mountains. With the connecting lift to Aschau you can ski without limits and explore the entire skiworld Wilder Kaiser as well as the Kitzbühel Alps. In addition to skiing, the region also offers numerous summer activities such as hiking and mountain & e-biking. Explore the beautiful mountain scenery in Westendorf - the most beautiful flower village in Europe - and enjoy the fresh air and silence of nature.

Discover the Brechhornhaus and its great surroundings in every season!